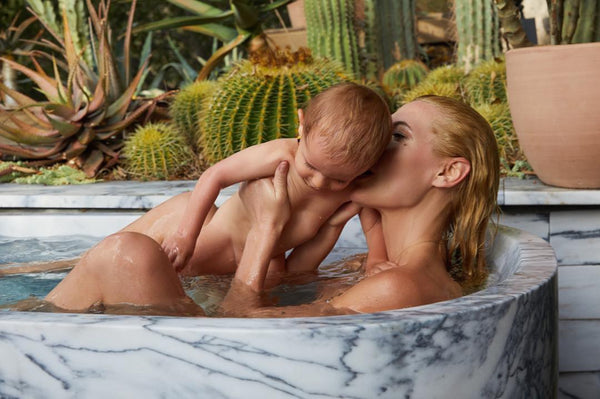 Dutch-American Djuna Bel Rowe is our favorite Californian wardrobe stylist.
With a downplayed, effortless personal style, Djuna Bel is the reference for the LA vintage style and has a fabulous stock of seventies clothing. She has contributed to the best fashion magazines as iD, Interview, Vogue, W, Elle and Glamour.
She started modeling in NYC at 17 years old, but passionate with the seventies clothes she opened very quickly her own store named Fox & Fawn with unbelievable vintage finds.
Djuna Bel lives in Los Angeles with her husband Nikolai Haas and their baby Fox and she is the Josefina of November!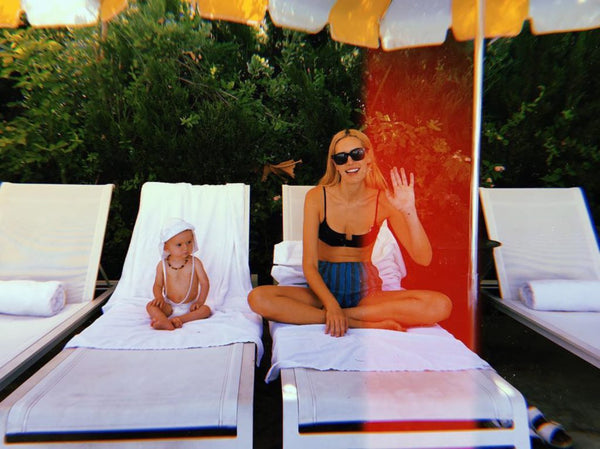 Djuna, you started your career modeling in NY and you are now a coveted LA stylist. Could you please tell us the story behind your career?
I moved to New York when I was 17 and started modeling. I didn't even know that styling was an actual job.
On my first shoot I was trolling the rack deciding what the wear and the stylist stopped me and asked what I was doing. It was embarrassing but eventually I started assisting her.
Where do you find your inspiration?
I find inspiration in everything; nature, music, film, friends, family. I find style inspiration in children often. My son loves to dress himself and I think he makes me best choices -although his current favorite is a chicken costume.
What is your definition of elegance? Do you have a style icon?
Elegance is internal. Confidence is the key to personal style. I have such a wide range of style icons – from David Bowie to Jane Birkin – I think it just depends on the mood.
How would you describe your style?
I think my style is pretty laid back but playful. I wear a lot of vintage. At the moment I love an easy trouser and a cropped tank or a sweater but I also love to wear outrageous statement pieces.
Djuna, you just became a mum for the first time, how do you manage to balance motherhood with your work, your partner and friends?
That's a good question. I am still working on the balance. I love my partner and my work and my friends. I'm trying to really live in the moment of whatever I am in and whomever I am with. If I'm working, I'm working and if I'm with my son, I'm with my son. But it is easier said than done.
What do you like the most about being a mother?
The unconditional love can't be explained. It's pretty wonderful.
How did pregnancy affect your style? How did you dress? Do you have any tip?
It didn't really until the end. I just tried to wear my clothes until I couldn't any longer. I think a long stretchy dress with a slit is a great staple and I loved a babydoll dress. I never tried to hide the bump.
What are your favorite spots in LA?
I love my home. I'm a social homebody and my husband cooks and friends are always over. It's really nice.
What place would you recommend for a child-friendly vacation?
I'm still figuring that out but so far Hawaii has been quite nice.
What does your JOSEFINA bag contain? Do you use it more for work or baby's items?
It's the perfect size to carry all of Fox's things – diapers, wipes, snacks, his water bottle as well as my things. The compartments make it easy to separate his things from mine.
Who inspires you as a mum? In what way?
Literally every other mother. we are all doing our best in our own ways and I have so much respect for every mother out there.